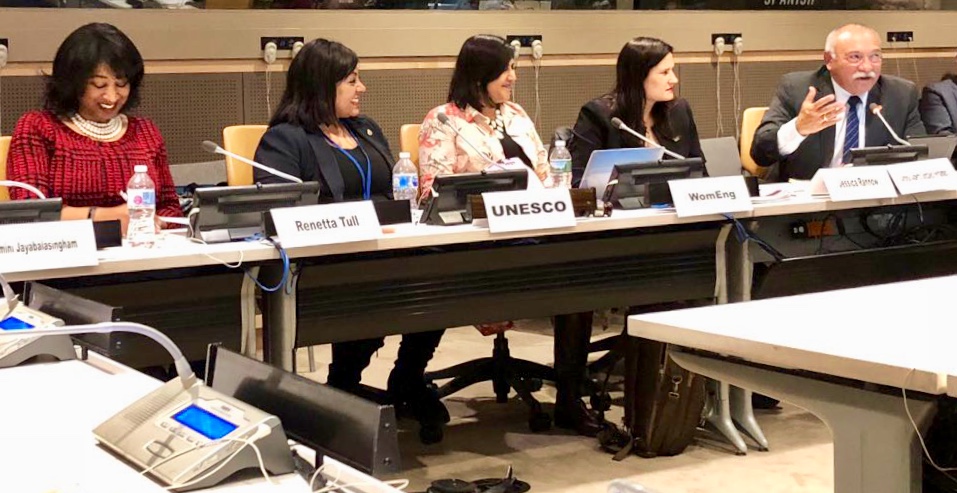 "This was my presentation, like a story. I am going to tell you a story that is a real fact and that has as its protagonist a lady who uses engineering to achieve a dream ".
The dream referred to by Alfonso González, the president of the World Council of Engineers, takes place in Mexico and is part of a project that shows that engineering helps improve the quality of life of indigenous women.
Alfonso González presented this project during an event dedicated to the empowerment of rural women in the field of engineering within the framework of the Commission on the Status of Women. 
https://news.un.org/es/audio/2018/04/1430081 - Audiocast in Spanish
The story of Sophia can be fully read here [+]