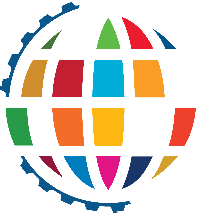 The World Engineering Day for Sustainable Development 2023 (WED2023) with its annual theme of "Engineering innovation for a more resilient world" was celebrated last Saturday 4th March 2023. The European Council of Civil Engineers (ECCE) actively participated in the celebration of the WED2023, taking part in the International Conference Engineering the Cities of the Future that was held in Madrid, 2-3 March 2023 organized by the Institute of Engineering of Spain, WFEO and the MWCC with the sponsorship of UNESCO's Spanish National Committee.
World Council of Civil Engineers (WCCE) and the European Council of Civil Engineers presented their 3S Approach joint initiative [EN|ES] , which aims to raise awareness on the need for "Safe - Sound - Sustainable" (3S) buildings, which can be fulfilled by integrating a structural/seismic upgrade of the existing buildings together with energy efficiency improvements. Based on ECCE's original initiative from 2020, a joint ECCE – WCCE group reviewed and updated the 3S Approach Manifesto and Executive Summary.
by the Turkish Chamber of Civil Engineers
WCCE would like to expresses its most profound condolences and sympathy to the Turkish Chamber Of Civil Engineers (TCCE) and the people of Turkey for this tragedy. Our heart goes out to all those affected by this tremendous disaster.
Two major earthquakes occurred on Monday, February 6, 2023, in Turkey. The first one, with a magnitude of 7.7, struck at 04.17 h, at Pazarcık district of Kahramanmaraş; the second earthquake with a magnitude of 7.6 struck Elbistan district of Kahramanmaraş at 13.24 h. Both earthquakes caused widespread collapsed and severely damaged residential and commercial buildings, public facilities, and infrastructure. The death toll is over 41.000 people already and rising, more than 80.000 were injured and the wounds and trauma caused is immeasurable.