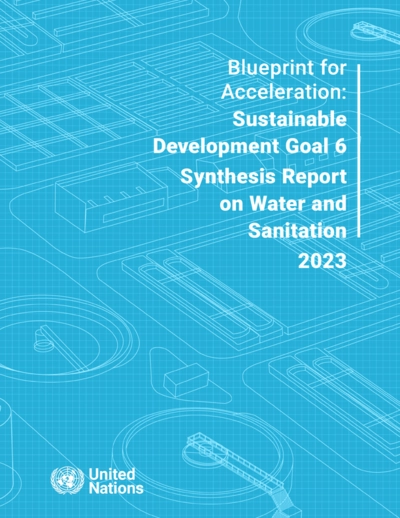 Progress towards internationally agreed water-related goals and targets, including Sustainable Development Goal (SDG) 6 "to ensure availability and sustainable management of water and sanitation for all by 2030", is alarmingly off-track. 
Blueprint for Acceleration: SDG 6 Synthesis Report on Water and Sanitation 2023 aims to provide a strategic response to the outcomes of the UN 2023 Water Conference, including the Water Action Agenda, and contribute to the discussions of Member States and relevant stakeholders at the 2023 High-level Political Forum on Sustainable Development (HLPF), which includes a Special Event focused on SDG 6 and the Water Action Agenda.
The SDG 6 Synthesis Report on Water and Sanitation 2023 provides a "blueprint" to accelerate progress on water and sanitation, including the implementation of Water Action Agenda commitments. As a blueprint, the report will be a concise guide to delivering concrete results – offering actionable policy recommendations directed towards senior decision-makers in Member States, other stakeholders, and the United Nations System to get the world on track to achieve SDG 6 by 2030.
The report, written by the UN-Water family of Members and Partners, provides a forward-looking collective vision for sustainable and resilient water and sanitation management in the second part of the 2030 Agenda.