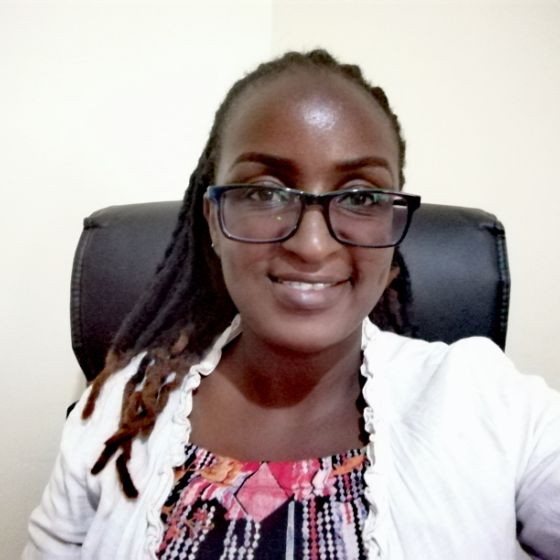 The term young, albeit relative, is often used to mean youthful. Although the United Nations, for statistical purposes, defines 'youth' as persons between the ages of 15 and 24, legislatively, countries have different age brackets for the youth. This notwithstanding, a young civil engineer is one who is at the peak of their adult life in terms of vigour and is young in the profession.    
As a digital native, the young civil engineer has been accustomed to learning and using new hardware and software. They anticipate that their tasks at work, including internal and external communication, are as digital as possible. They keep themselves abreast of emergent technological trends and are constantly developing ways of simplifying their tasks. They prefer working for and thrive in companies that: have clear job descriptions; offer commensurate pay with their competence and input; offer incentives and recognition of their achievements; communicate clearly and habitually; give encouraging feedback; allow flexible work hours and remote work; involve them before making major changes to the work environment; undertake corporate social responsibilities; offer job security, e.g., through permanent and pensionable terms with opportunities for capacity building; and promote holistic wellness.
One of the young civil engineer's strongest suit is that they are passionate professionals full of enthusiasm, ready to learn, unlearn and relearn with ginormous hope for contributing to the economic development and the community's well-being. Them working for companies that share the same values they do equates to great satisfaction and loyalty. Their unwillingness to work in 'toxic work environments,' often referring to conditions that compromise their mental health, is unwarranted to the seasoned engineer.
The young civil engineer focuses on amassing wealth while maintaining a healthy work-life balance. Often this is interpreted as yearning for overnight success. This, among other factors such as the lack of job opportunities in some countries, often attributes to many young civil engineers venturing into other careers such as financial auditing, banking, enterprise development, etc.
While some countries like Germany are reporting a dearth of engineers and other skilled labour, countries like Kenya have thousands of jobless engineers. This dearth of civil engineers can cause a slowdown in economic growth which can be fixed by the affected countries making deliberate efforts in welcoming foreign labour. The harmonization of civil engineering education and countries getting into mutual agreements and accords to facilitate the mobility of civil engineers is a good place to start these efforts.
It is imperative to note that young civil engineers are enthusiastic about realizing the UN SDGs as they are often great contributors to innovation and enterprise development. Therefore, access to more funding and innovation hubs will further promote the realization of the UN SDGs by facilitating and nurturing young innovators. Enterprise development of innovations creates job opportunities and enhances economic growth.
Young civil engineers are willing to join professional bodies which offer them value in terms of welfare and their needs. They may often not be keen to take up leadership as they are often on a voluntary basis. They prefer to direct their time and energy towards amassing wealth and capacity building. Nevertheless, young engineers and seasoned engineers need to walk with synergy for the sustainability and posterity of our profession. It is detrimental to have discussions about sustainability without involving the youth. The youth are the future and therefore, must sit at the table.  
Ultimately, the engagement of young civil engineers in forums such as the WCCE Young Engineers Standing Committee will impact the community positively and enhance their personal development and status in the community. Young engineers are an important entity as they are not only the future of engineering but the strength of our continent. Leadership will nurture their potential and talents while ultimately creating cohesion between the seasoned and young civil engineers.
Whereas in some countries, the enthusiasm exhibited by young civil engineers to serve in the WCCE working groups and committees is unwavering, there is a need for global synergy among young civil engineers. The inclusion of young civil engineering members in WCCE aims to enhance their capacity building, involvement in activities, and hosting discussion forums of pertinent issues e.g., artificial intelligence, and challenges affecting them globally, in addition to enhancing the realization of the UN SDGs.
Let us engineer the future together by becoming the coherent voice for young civil engineers globally and promoting civil engineering as a career of choice.