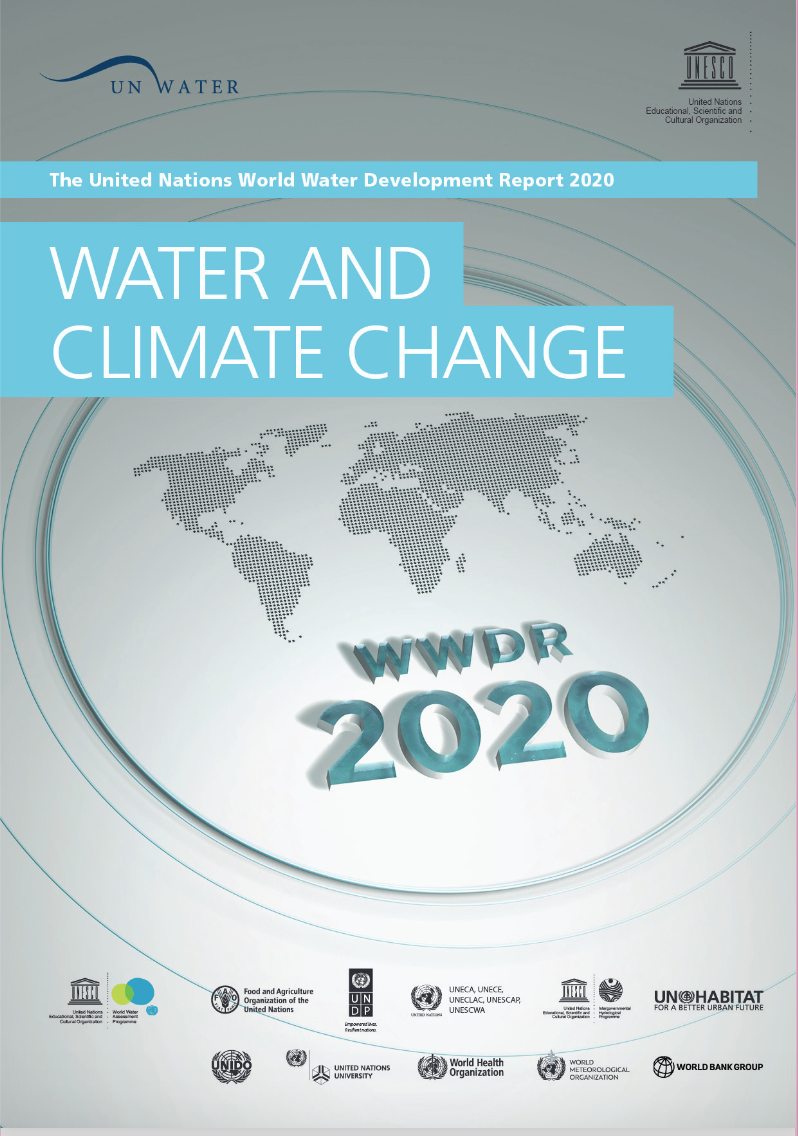 On World Water Day, 22 March, the 2020 World Water Development report was launched with the theme, "Water and Climate Change". The report warns that Climate change will affect the availability, quality and quantity of water needed for basic human needs, thus undermining enjoyment of the basic rights to safe drinking water and sanitation for billions of people.
The publication at helping the water community to tackle the challenges of climate change and informing the climate change community about the opportunities that improved water management offers in terms of adaptation and mitigation.
The 2020 United Nations World Water Development Report focuses on the challenges, opportunities and potential responses to climate change, in terms of adaptation, mitigation and improved resilience that can be addressed through improving water management.
Combining climate change adaptation and mitigation, through water, is a win-win proposal, improving the provision of water supply and sanitation services and combating both the causes and impacts of climate change, including disaster risk reduction.