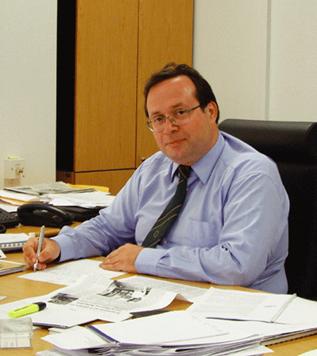 Past October 4th, ECCE Past President Vassilis Economopoulos passed away in Athens, Greece. An enthusiastic and dedicated worker towards the highest professional standards of the engineering profession and its efficient commitment to society, he has seeded with his contribution his legacy, not only in Greece but throughout the world. He has been was a teacher, mentor, professor, colleague but mostly a friend, impacting and making a difference wherever initiative in which he became involved.
Current Chairman on ECCE's Standing Committee on Associate Membership, his commitment to ECCE has been total since its inception in 1985, bearing ECCE's presidency during the period 2008-2010. He has held all its different posts and has been member of ECCE's Executive Board uninterruptedly since 1995.
His career on professional chambers was extensive and has held several offices in many and diverse organizations. He has been Special Advisor to WFEO president, WCCE Treasurer, Member of the Greek Delegation to FEANI, President of the Association of Civil Engineers of Greece (ACEG) and Vice President in the Pan-Hellenic General Assembly of the Technical Chamber of Greece (TCG). He was also elected as a Chairman of the Transport Economics Committee of the International Association of Public Transport (UITP) and a member of its Policy Board.
Civil Engineer graduated from the National Technical University of Athens (NTUA), acted as individual professional by the license from the Technical Chamber of Greece (TCG). He also held a graduate of Law and Public Administration Department of the National University of Athens.
His professional career developed as independent consultant in transport and water engineering. He was appointed Chief Executive Officer and later Director General of the Athens Metro Operation Company during the period 2001 to 2007 and has participated in the Administrative Boards of Public Companies in construction and design sector. He was also appointed to the staff Co-operator of a Vice President of the European Parliament Antonios Trakatellis (2004-2007) , Governor of a Pension Fund and President in a Municipal Water Company.
We raise our prayers for his widow, Anna, and his sons, Panos and Babis for the irreparable loss.