Water & Economy - Water Monograph Series V1 Issue 4 Presentation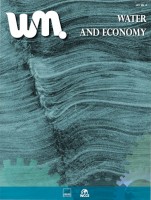 The President of the World Council of Civil Engineers, D. Alfonso Alberto González Fernández, and the President of the Colegio de Ingenieros de Caminos, Canales y Puertos D. Juan A. Santamera Sánchez are pleased to invite you to the presentation of the publication "Water and economy" from WCCE's Water Monographies Series to be held at Colegio's premises - Calle Almagro 42, 28010 Madrid on February 28 at 18:00h.
This monograph is the fourth in the Water Monographies Series. This joint series of publications between UNWater and WCCE have provided insight on the topics defined within each years' theme for UN's International Water Day. Within the publication, UN agencies' officials and other stakeholders have discussed these topics from different perspectives candidly and some times in opposition.
The presentation will be streamed live from WCCE' sYoutube Channel. [+]
This project could not have been possible without the sponsorship from Aquae Foundation. In case you would like further information on the Water Monographies series, please consult the following link [+].