VII Conferencia Internacional de Peligrosidad, Riesgo Geológico e Ingeniería Sísmica y de Desastres,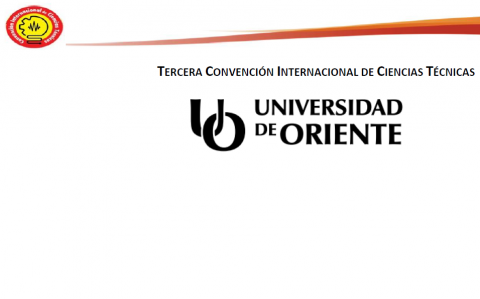 Date
Tuesday, 08 May 2018
00:00
-
Friday, 11 May 2018
00:00
Venue
Santiago de Cuba, Cuba

The Oriente University will celebrate the Third International Convention of Technical Sciences from May 8th to May 11th, 2018 in Santiago de Cuba.
In this occasion they will be five associate events that will integrate: the VII International Conference of Danger, Geologic Risk and Seismic and disaster Engineering; the II International Workshop of Sustainable Agriculture; the IX International Conference of Electrical engineering, the II International conference of Mechanical and Industrial Engineering, and the International Workshop of Medical Applications of the Biophysics and Bioengineering.
For our Institution, it is a pleasure to provide the exchange and the debate about topics whose present time and relevancy are unquestionable. In the last edition our city welcomed to more than 200 delegates coming from Cuba and 15 countries of Latin America, Europe and Africa that were given appointment in our University. In
this opportunity we open the doors again to receive to all the interested ones in participating in the Third International Convention of Technical Sciences.
We will be grateful of having their presence in our warm city, Santiago de Cuba.
All Dates
From

Tuesday, 08 May 2018

00:00

to

Friday, 11 May 2018

00:00