Echoes of the 12th General Assembly of WCCE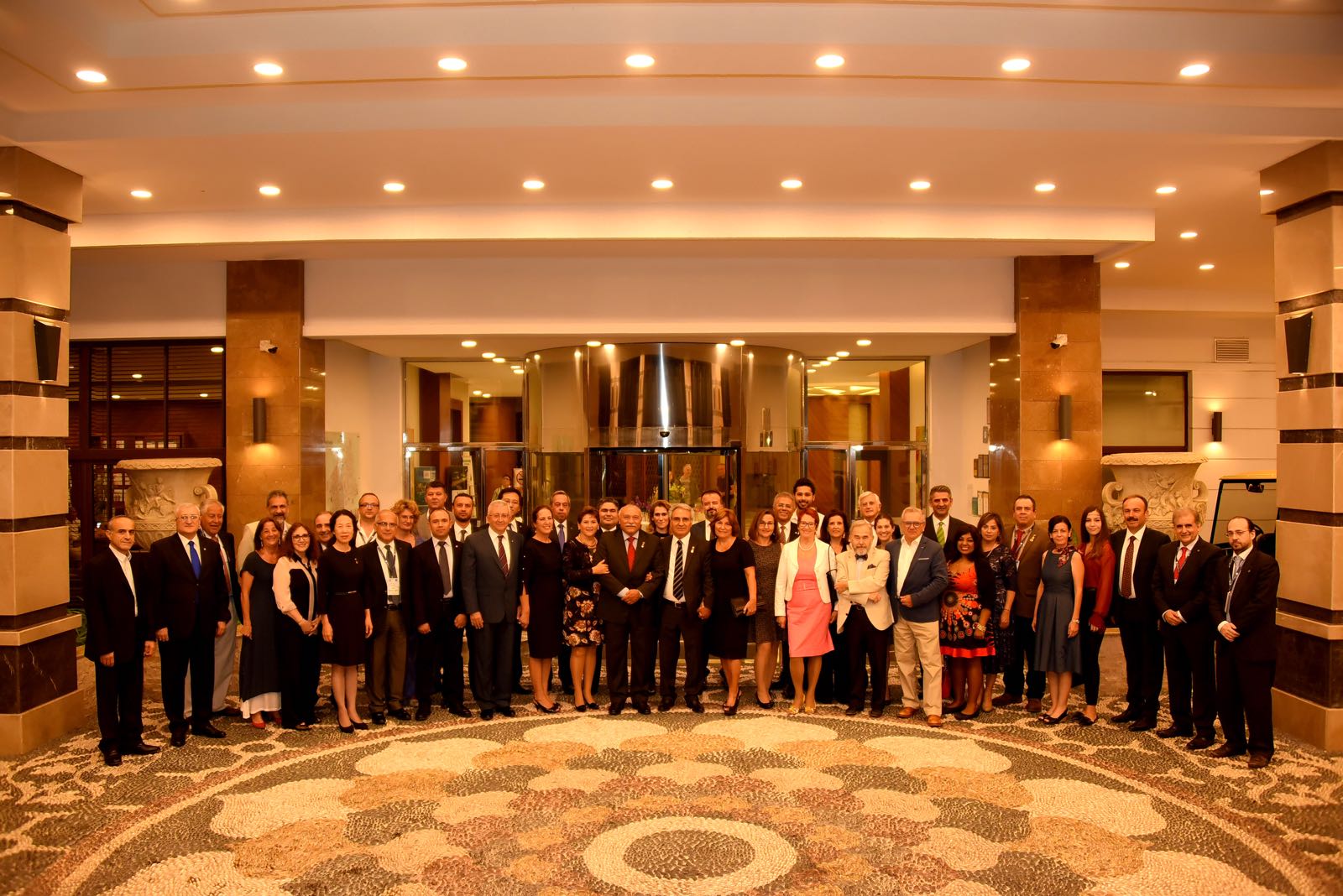 WCCE's 12th General Assembly of the World Council of Civil Engineers was held in Antalya, Turkey from 18 to 20 October 2017, organized by the Turkish Chamber of Civil Engineers - TCCE . The Assembly was welcome by TCCE's President Cemal Gökçe. Attendance at WCCE activities by WCCE delegates was enriched by the attendance of FAEO's Past President Mustapha Shehu as well as delegations of three new countries: China, Georgia and Montenegro..
Regarding our General Assembly, various issues were addressed being the major achievements of the meeting as follows:
Several initiatives are to be developed jointly with UNESCO in the coming months through the signing of a UNESCO – WCCE partnership agreement being among them:

Publication of monographs on the topic addressed by the International Year of Water initiative for the period 2016-2019.

Contributions to UNESCO's SAGA report relative to assess the current situation of Women Civil Engineers and how to enhance their participation in the profession.

Contributions to UNESCO's II Engineering Report titled 'Engineering UN's Standing Development Goals - SDGs' together with some other partners.

Also in the field of partnerships with other organizations they presented the following activities.

Participation in MENBO's General Assembly through the formerly signed partnership agreement with INBO - International Network of Basin Organizations.

Joint activity to be delivered with EAMC, Engineering Association for Mediterranean Countries.

Regarding membership, both Engineering Chamber from Montenegro and Georgian Society of Civil Engineers have joined WCCE in this General Assembly.
Last but not least, the presentation from WFEO candidates to the office of President for the period 2020-22 enriched the Asssembly by identifying potential lines of collaboration with WFEO both short term and long terms.
This Assembly has focused on consolidating WCCE as a global partner with the UN system on the principles presented in the Madrid Declaration signed last March which stated the commitment of civil engineering towards the achievement of UN's Sustainable Development Goals and our profession's role in such achievement. 
Proposals to host our General Assembly in September 2018 have been presented by Bolivia and Argentina.