WCCE attends UNDSR's Global Platform for Risk Reduction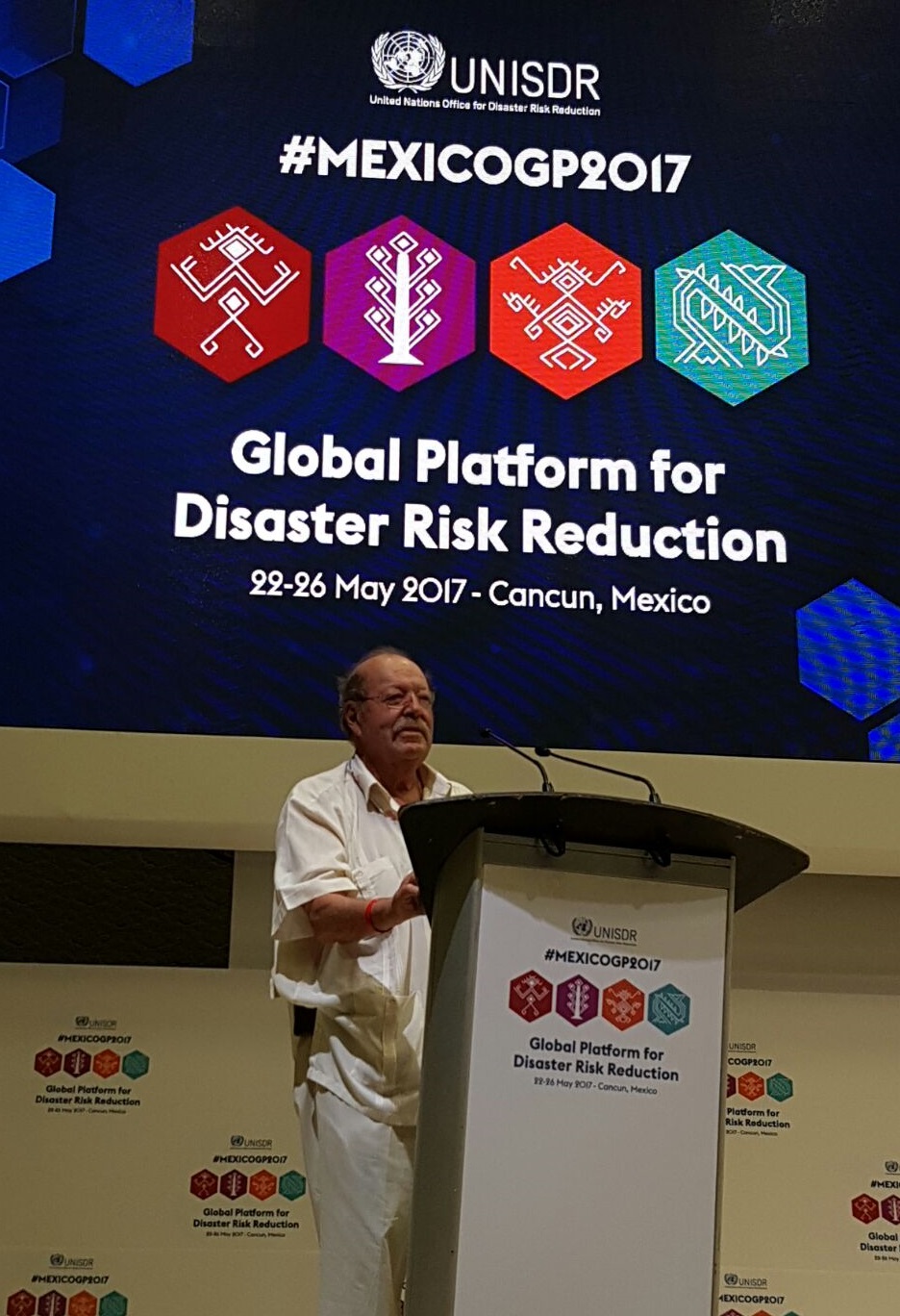 The UNDSR's Global Platform for Risk Reduction took place on 16-17 May 2017 in Cancun, Mexico. The theme of the 2017 Global Platform was "From Commitment to Action", and is expected to provide contributions from a disaster risk reduction perspective to the deliberations of UN governance bodies and mechanisms, such as the General Assembly, the ECOSOC and the High Level Political Forum on Sustainable Development, and especially for the follow-up processes to UN conferences and summits, in particular the 2030 Agenda for Sustainable Development and the Sustainable Development Goals.
WCCE was represented by our President, Alfonso González and our Standing Committe Chairman, Mauricio Porraz. The objective of our attendance is to show the commitment of WCCE and its members organizations to UNDSR's Platform for Risk Reduction and on the implementation of the Sendai Framework.
The Global Platform for Disaster Risk Reduction (Global Platform), as recognized by the UN General Assembly, is the main forum at the global level for strategic advice, coordination, partnership development and the review of progress in the implementation of international instruments on disaster risk reduction. It was established in 2006 and is now the world's foremost gathering of stakeholders committed to reducing disaster risk and building the resilience of communities and nations.
Further information on UNDSR's Global Platform can be consulted in the following link.