Urban Rehabilitation workshop - 9th WCCE General Assembly Event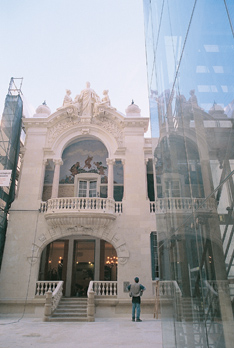 Building Rehabilitation is one of the bigger challenges to be addressed by all historical urban centres and consolidated urban areas world wide. Due to this, urban rehabilitation has become a relevant economic, social, cultural and environmental issue nowadays. Public impetus is essential for promoting large urban rehabilitation projects, engaging stakeholders for the improvement of life quality and tourism attraction of such urban centres.
On the occasion of WCCE's General Assembly, ORDEM will hold an international workshop on Heritage Building restoration at the same venue on November 24th , 16:00h
FREE ENTRANCE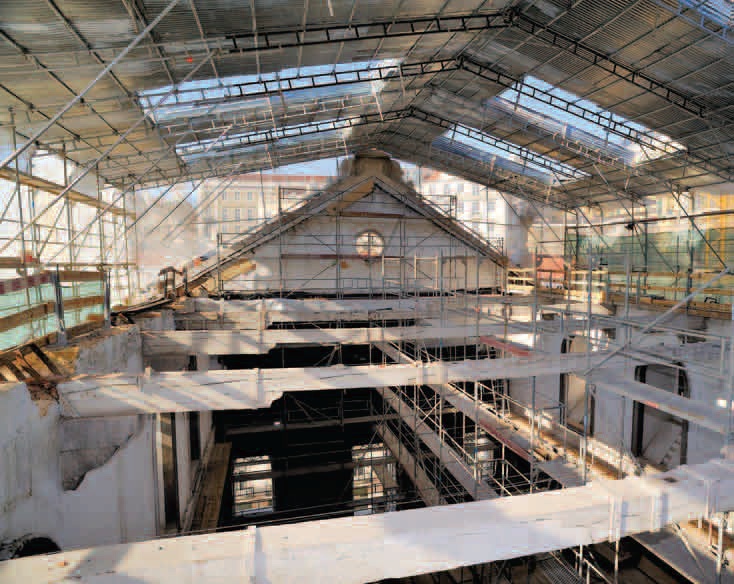 PROGRAM
SEISMIC STRUCTURAL CONSOLIDATION OF HISTORICAL AND MONUMENTAL BUILDINGS USING STEEL: INTERVENTIONS ON FOUNDATIONS AND ELEVATIONS
All consolidation designs to recover structural systems from damages due to earthquakes or any other natural or anthropic factor, should, therefore, must be strictly oriented to the safeguard of the historical and architectonical identity of the monument. Any intervention shall guarantee its full reversibility, that is to say the possibility to remove any reinforcing element laid down. Such reasons make consolidation with steel structures particularly eligible.
MASSIMO MARIANI
Studio owner and freelance professional specialized in the restoration and disaster mitigation of heritage buildings in Italy. Professor in the University of Perugia's Master's Degree "Seismic improvement, restoration and consolidation of the built historic and monumental" and Sisto Mastrodicasa's centre of Studies professional development courses"
Presently he is:
Perugia's Pietro Vannucci" Academy of Fine Arts Academician

Regional delegate of the Italian Association for the Restoration and Consolidation of Buildings
REHABILITATION, ENERGY EFFICIENCY AND HYGROTHERMAL PROBLEMS
The rehabilitation of existent buildings is crucial in Portugal taking into account the building stock degradation. The improvement of the energy efficiency is a great opportunity in this rehabilitation process. Nevertheless, the technical solutions need to be studied, so that buildings could have a good behaviour against moisture, an acceptable durability and to preserve the cultural heritage.
VASCO PEIXOTO DE FREITAS
Full Professor at Faculty of Engineering – University of Porto (FEUP). Head of the Building Physics Laboratory and Building Rehabilitation Advanced Course at FEUP. Coordinator of CIB W040 – Heat and Moisture Transfer in Buildings and CIB W086 – Building Pathology. Author of more than 400 scientific publications on Building Rehabilitation, Building Pathology, Hygrothermal Behaviour and Building Physics and Consultant in Building Pathology and Building Rehabilitation.
CASE STUDY: CAMPUS OF COUROS, GUIMARAES
Rehabilitation is mostly needed in historic city centres and progressively required in consolidated urban areas in Portugal. Urban rehabilitation is a relevant economic, social, cultural and environmental issue nowadays. Public initiative reveals essential for promoting large urban rehabilitation projects capable to incorporate all the above aspects. The Campus of Couros in Guimaraes is an interesting example on this topic.
JOSÉ CARDOSO TEIXEIRA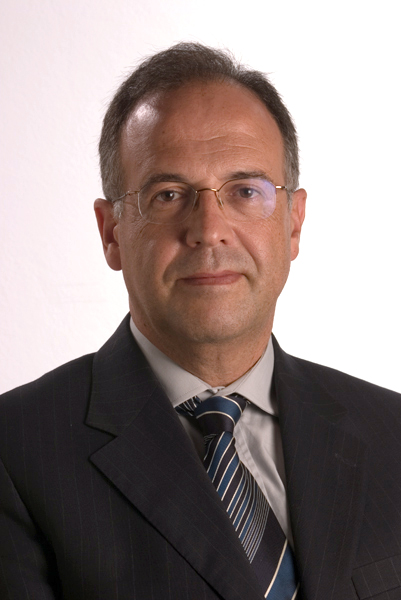 José Cardoso Teixeira is a civil engineer, master in building construction and PhD in construction management. He has worked as a site manager, designer, consultant and consulting company manager. He is an associate professor at the Civil Engineering Department of the University of Minho, Guimaraes, Portugal. He has been involved in the rehabilitation project of the Couros area in Guimaraes, Portugal.
REHABILITATION STRATEGIES
It is presented a discussion of the rehabilitation strategies to be implemented in the European Buildings considering the following points: Maintenance and durability before rehabilitation!; How to rehabilitate? (energy and structural rehabilitation); How to finance the rehabilitation?.
The main documents and strategies from EU will be presented with the aim of making "Construction the leading industry to come out of the crisis"
FERNANDO BRANCO
Full Professor of Civil Engineering at the University of Lisbon, where he is the Head the Construction Sector. He has been consultant for major public works like the S. João Rail Bridge (world longest railway span), International Guadiana Bridge (Spain), Macau-Taipa Bridge (China) and Vasco da Gama Bridge (the longest one in Europe).Modalities to be developed in the event
Presently he is:
President of the European Council of Civil Engineers (ECCE);
Vice-president of the International Assoc. for Bridge and Structural Engineering (IABSE);
President of the Portuguese Association for Structural Engineering (APEE).
The workshop will be moderated by Eng.ª Ângela Nunes.