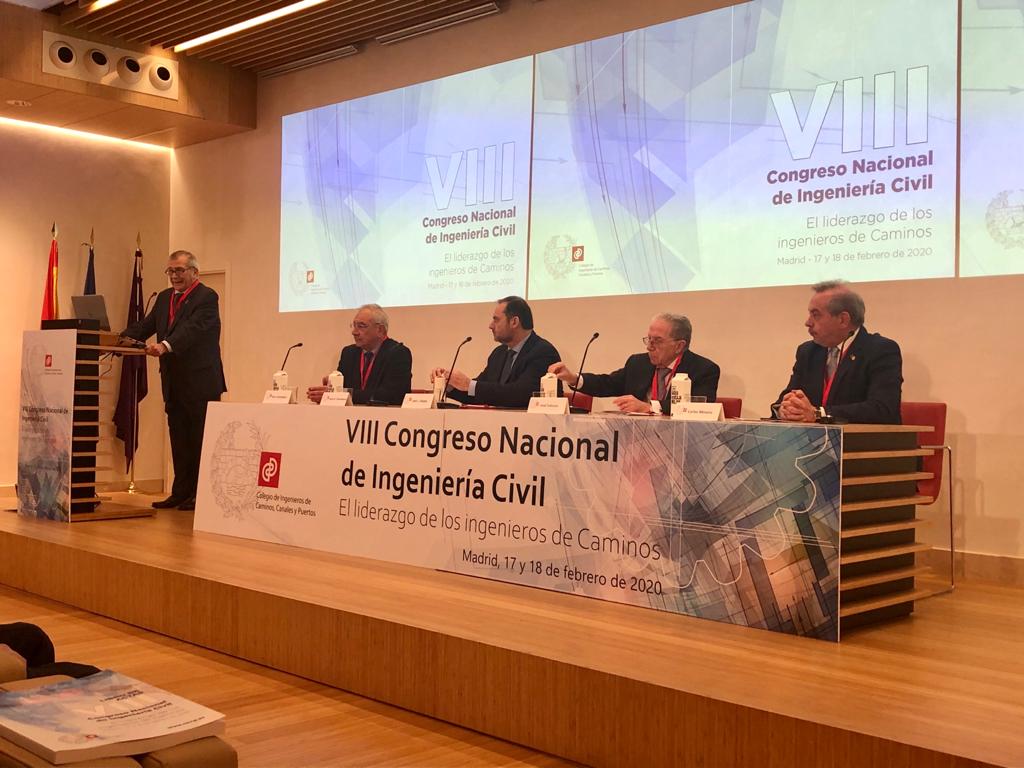 In recognition of the contribution of the College to their initiatives, the presidents of both organizations have actively participated in the work of the Congress, being part of the Congress Honor Committee and attending it.
Carlos Mineiro, president of the World Council of Civil Engineers,  participated in the inaugural session of the same, although he could not participate due to agenda problems in the internationalization session as initially proposed.
In addition to this, European Council of Civil Engineers' president, Aris Chatzidakis, participated in panel IV on conservation of the built heritage in which he shared his view on the challenges of those professionals whose mission is to conserve such heritage and who are facing an incomplete and inappropriate regulatory framework.
Colegio has thanked both organizations for participating with such high representation.
The 40th General Conference of UNESCO has adopted the resolution to proclaim 4th March of every year a World Engineering Day for Sustainable Development  in November 2019.
The World Federation of Engineering Organizations (WFEO) proposed 4th March as World Engineering Day, the founding day of the Federation, as part of the 50th anniversary celebrations of the Federation in 2018. This is an opportunity to celebrate the important contributions of engineers and engineering to sustainable development and modern life.