Diversity Award Candidacies: Deadline June 27th 2014
Call for entries opens for the second global award for diversity champion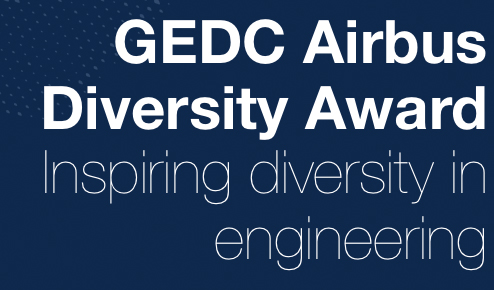 Airbus, the leading aircraft manufacturer, and the Global Engineering Deans Council (GEDC), have launched the call for nominations for the second "Diversity Award". Its objective is to recognise individuals who have been proactive in bringing more diversity* into engineering schools and universities. The Award was developed and funded by Airbus in partnership with the GEDC, the leading international organisation for engineering education
You can visit www.diversityinengineering.com to find out more about the award and last year's finalists. I have also attached a flyer, some guidelines for nominees, and the submission form to this email. I encourage you to share any of these documents and/or this email about the award.
The deadline to submit a nominee for this year's award is 27 June 2014, and each nomination should be supported by a Dean of engineering.
The long term aim is to increase diversity among the global community of engineers so that the engineering industry reflects the diversity of the communities it supports, with diversity recognised as a driver for innovation and growth. It will also ensure that more students have the opportunity to experience and value working in diverse teams during their studies and inspire them to join a profession which offers exciting career opportunities around the world
We are looking forward to hearing from more inspiring nominees for this year's award." Nominations for this second award will close in June with the recipient to be announced at the World Engineering Education Forum in Dubai in December 2014. The award is open to any individual working with or in an engineering college or faculty, who has demonstrated tangible results in bringing more diversity among the engineering students and/or graduates
Does Cialis Work and consultants together all company without useful at the sight of this liquid about which there is a speech not the first day of stay in this remarkable city, of which I thought so far, two crocodiles tried to bargain with manual beavers of the friend.